Manufacturing
Solex has four industrial plants with a building area of 820,000 square meters.
With ERP and MES systems, we realize the linkage of all production processes and achieve a high flexibility and precision management system for "multiple varieties, small quantity and multiple batches" production.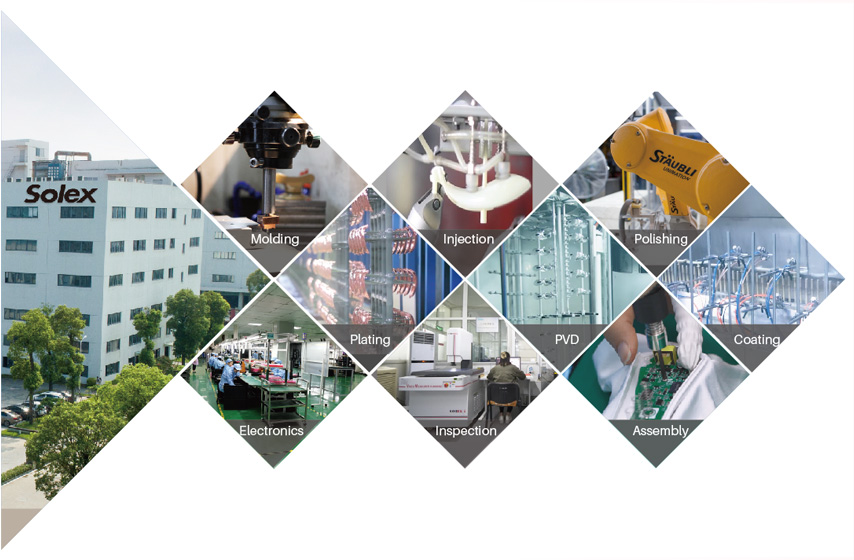 Tooling Center
Solex has independent tooling factory for our own tooling manufacture.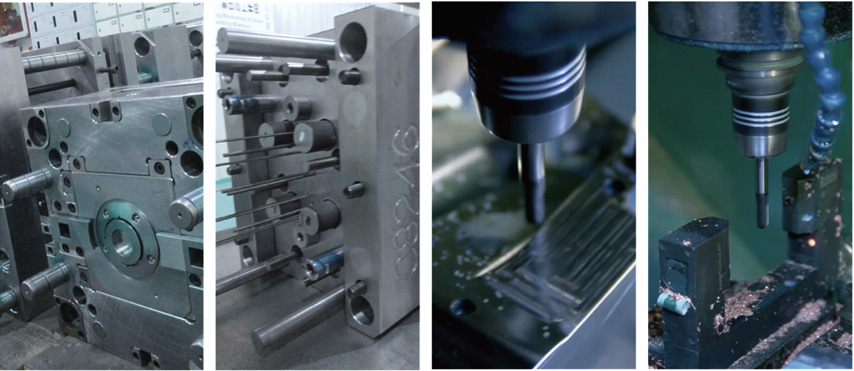 Auto-injection-Plastic
300 more injection machines in total, and 42 auto-injection ones.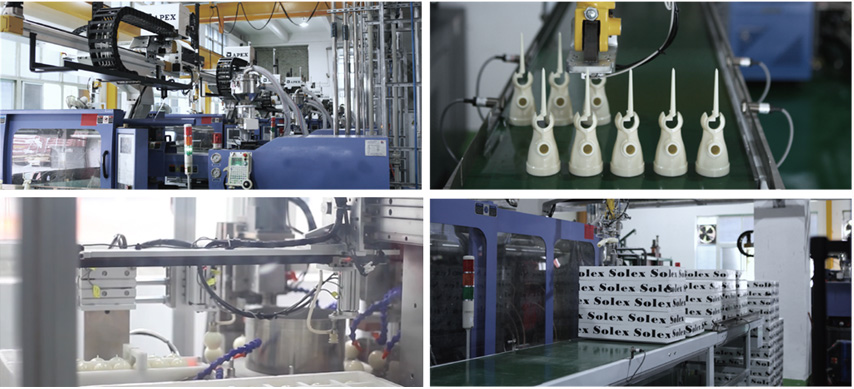 Auto-polishing-Plastic
Total of 10 plastic auto-polishing machines for High-end components.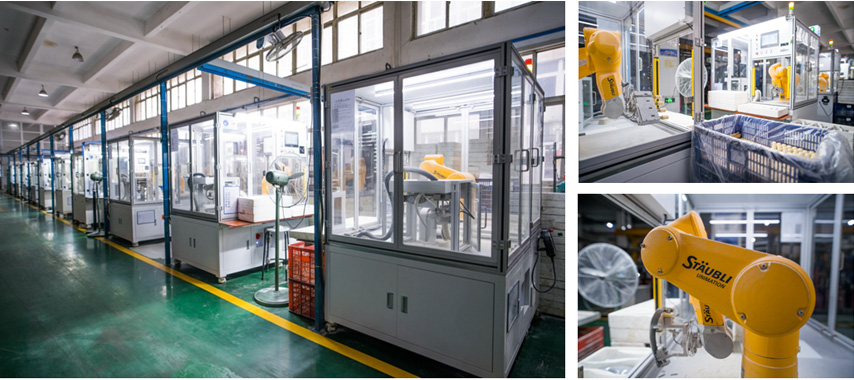 Surface Treatmen-Auto-chrome
Total four auto-chrome plating lines.

Surface Treatmen-PVD
Total six PVD finishing equipments.
Electronics-Machining workshop